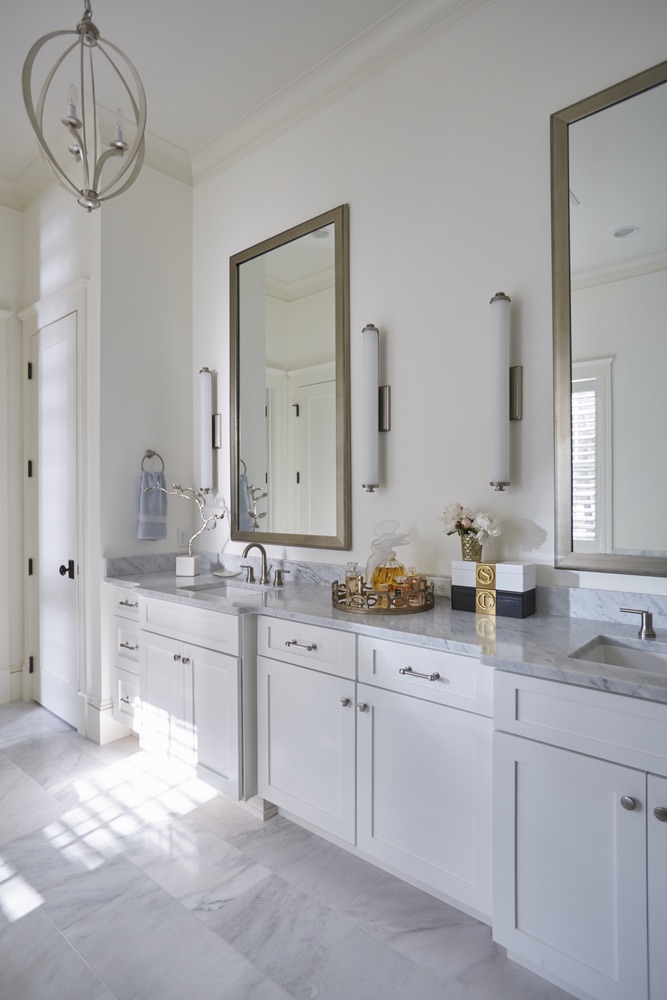 A relaxing bathroom helps you start and end your day in good spirits.
It's beneficial to have well designed storage to keep an open, clean feel. Whether it is your master suite or a powder bath, a bathroom should suit all your needs including space, layout, and proper lighting and finish selections. We at Lovelace will listen to your needs and make mindful selections to reflect your personal style.
---
Let Us Help
Bathroom mirrors are necessary but don't have to be boring! Apply a custom frame over your mirror or hang framed wall mirrors over each sink for unanticipated flair.
Providing the correct lighting is crucial.

 

Once you have the proper amount of light, add a decorative sconce or chandelier to enrich the charm.