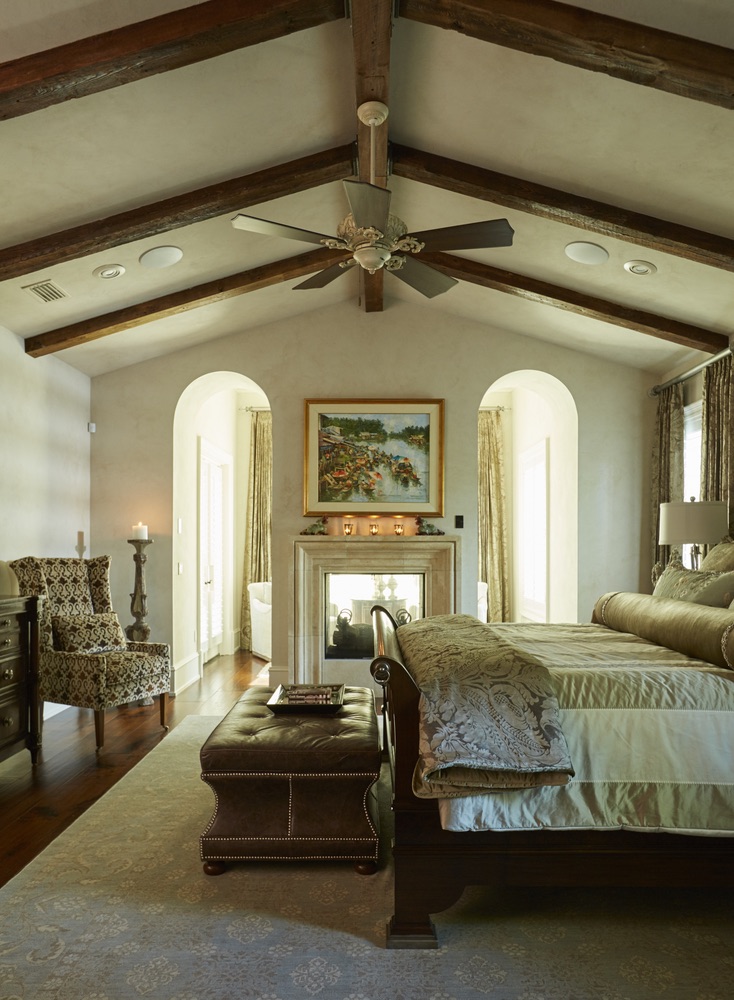 Bedrooms are a serene retreat for relaxation after a long day.
Choose colors that are agreeable to you and your home, and use soft textiles for pillows, upholstery pieces, and draperies. To ensure a restful night's sleep, create a proper flow of travel through your room and keep your items organized. A well-designed space will greatly impact the ambiance and mood in your bedroom.
---
Let Us Help
A statement bed wall can add impact and spruce up your bedroom, big or small. You can create this approach using a wallcovering, wall texture, or paint a pop of color.
Choose a color scheme that evokes the mood you want to achieve. Dark colors give a moody ambiance, and light colors provide a calming sense.