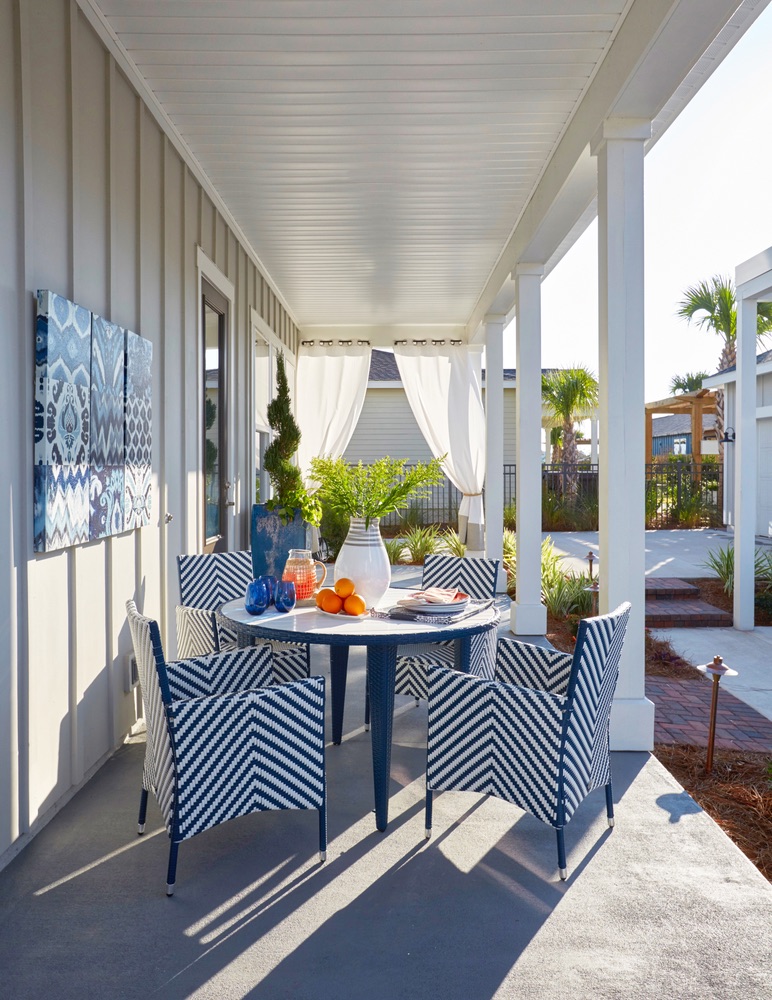 Outdoor spaces are great for both entertaining and relaxing.
Today, outdoor living spaces are becoming a second living room and a popular area for entertainment. No matter how you use these areas, they should be durable and reflect the nature around them while also effortlessly shifting your home's personal style outdoors.
---
Let Us Help
Your outdoor living should be an extension of the interiors, using similar furniture styles and colors.
Use outdoor fabrics and rugs to ensure the durability of your outdoor pieces. These days, there are so many beautiful outdoor fabrics!